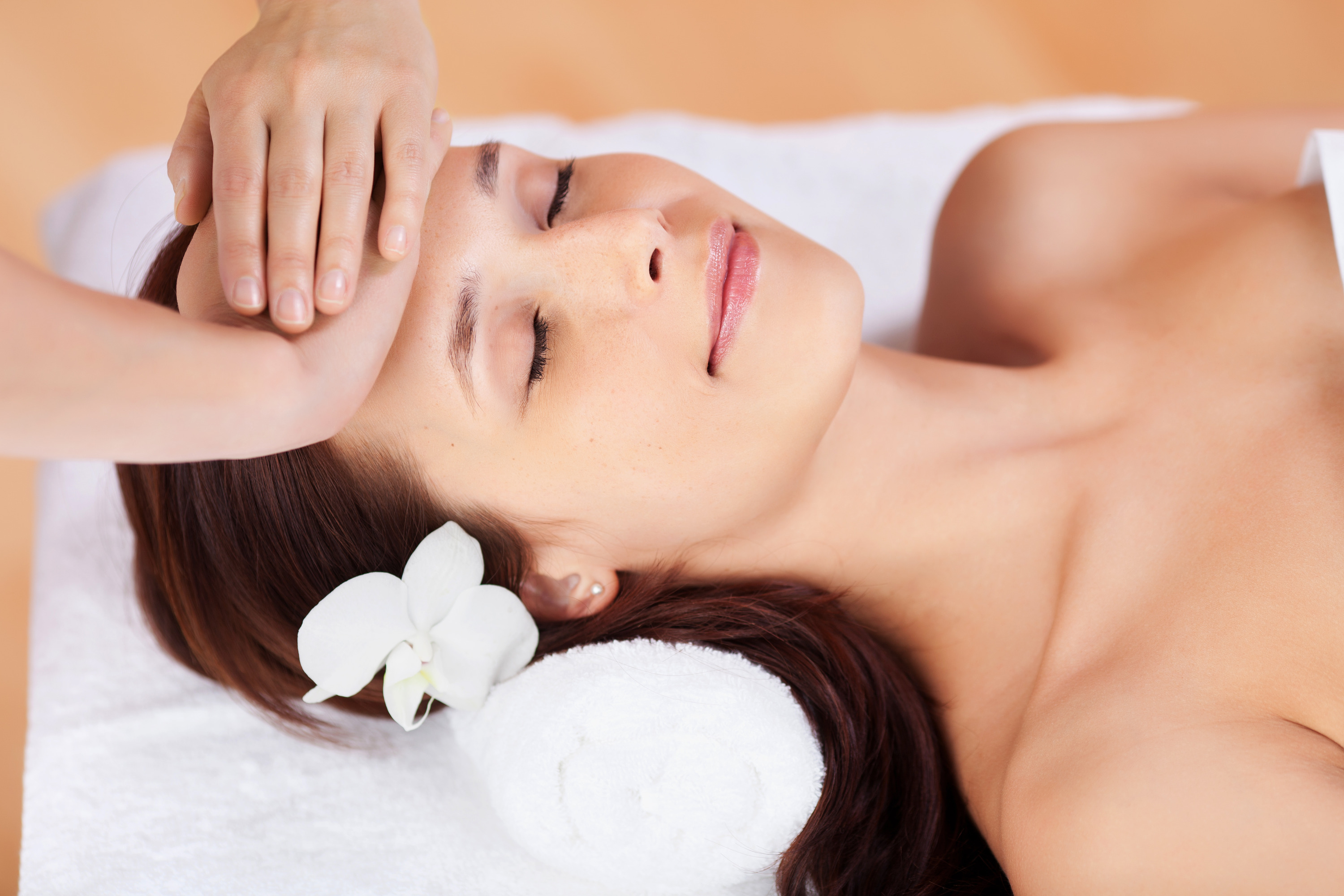 Available at our Biggleswade & Cambourne Salons
ESPA luxury facials begin with a detailed consultation. Your facial is specifically tailored to you, to include cleansing, exfoliation, steam and extraction where necessary, and a treatment specific massage, mask and intensive serum.
ESPA EXPRESS SERVICES ***BOOK NOW***
30 minute ESPA treatments:
PERSONALISED EXPRESS FACIAL 30 minutes – £49.00
Your therapist will select the most suitable facial for your skin. Every ESPA personalised facial includes a consultation, cleanse, exfoliation, personalised facial mask and finishes with an application of a booster serum to suit your skin.
LIFT & FIRM EYE TREATMENT 30 minutes – £49.00
Perfect for those who are concerned with the first signs of ageing around the eyes.
An effective firming and hydrating treatment, helping to reduce the appearance of fine lines and relieve tension from eye-strain and computer headaches. Incorporating a cleanse, exfoliation, massage and application of our Lift & Firm Intensive Eye Serum.
SKIN SOLUTIONS FACIALS ***BOOK NOW***
SKIN RADIANCE FACIAL 55 minutes – £65.00
This revitalising facial treatment helps refresh tired skin, giving a noticeably brighter and naturally radiant appearance.
A special application of ESPA Skin Radiance Moisturiser; rich in natural AHAs and BHAs from Hawaiian Algae and Meadowsweet, helps to smooth, reduce irregular pigmentation and brighten the skin to deliver instant results.
RE- HYDRATOR FACIAL 55 minutes – £65.00
An intensive and regenerating facial for dehydrated skin leaving it supple and nourished.
Gentle cleansing and exfoliation help the skin absorb replenishing face treatment oils and masks to deeply moisturise and soothe the complexion. This rehydrating facial leaves skin smooth and feeling rejuvenated.
SKIN PURIFYING FACIAL 55 minutes – £65.00
Ideal for oily, congested and problematic skin, or those suffering with hormonal imbalance.
This deep cleansing facial helps to regulate oil secretions and refine open pores. Essential Tea Tree and White Thyme oils, which are naturally decongesting and anti-inflammatory, are used to soothe and calm the skin, encouraging a more balanced and clearer complexion.
OPTIMAL SKIN PRO FACIAL 55 minutes – £76.50
Designed to rebalance, hydrate and revitalise. ProSerum combines the potent natural actives of a serum with the advanced nourishment of a face oil to deliver visible skin health and radiance.
ProMoisturiser with responsive hydration intuitively targets the delivery of nutrient-rich, hydrating actives to where your skin requires them most. This facial instantly revives and brightens the complexion while ultimately helping to protect against environmental damage and delay the early, invisible stages of skin ageing.
ALL IS CALM, ALL IS BRIGHT FACIAL 45 minutes – £60.00
This limited edition holistic facial incorporates cleansing and exfoliation to brighten your winter skin,
followed with a deep relaxing shoulder, neck and scalp massage with rose quartz crystals,
This treatment will leave you will leave with beautiful, radiant skin and a renewed sense of inner calm.
INTENSIVE & AGE DEFYING ***BOOK NOW***
AGE-DEFYER FACIAL 60 minutes – £82.00
A luxurious and regenerating facial for maturing skin to help minimise lines and wrinkles around the eyes, neck, lips and jawline to help combat the signs of ageing.
This treatment visibly improves the appearance of the skin by using special age-defying massage techniques and a selection of age-defying products to replenish and revitalise the skin, leaving your complexion toned, radiant and rejuvenated.