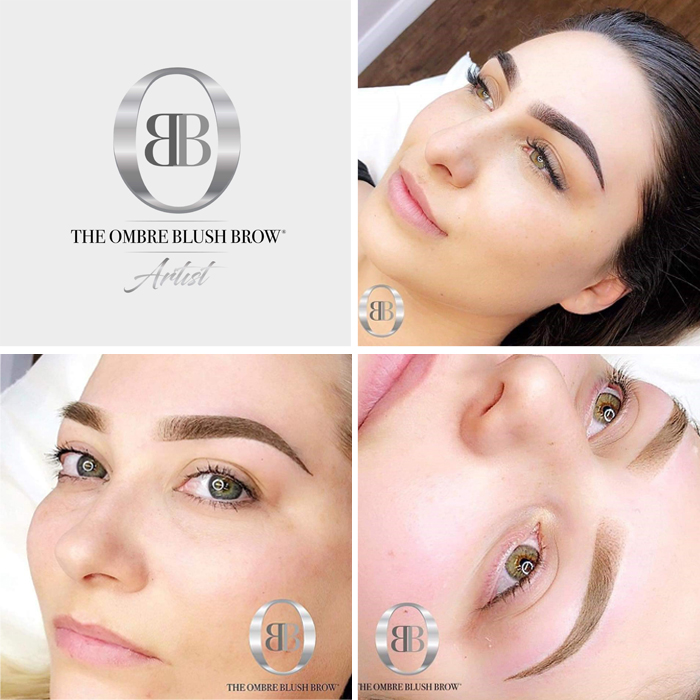 We offer a complete range of semi permanent make-up treatment services at our Cambourne Salon.
Semi Permanent make-up is now an established beauty procedure, in which carefully applied permanent pigments, made of pure, inorganic minerals, are placed in the dermal layer of the skin.
It is hypo-allergenic, and there are no fragrances, emollients or other ingredients added. Your preferred colour is implanted into a lower layer of the skin, where it remains for up to 5 years. A virtually limitless choice of colours are available.
The make-up is perfectly safe and has been approved by doctors.
At our Cambourne Salon we use pigment by Perma Blend, a leader in the premium permanent cosmetic market. Perma Blend pigments have
been designed and developed specifically for permanent makeup procedures by one of the most respected brands in the game…World Famous Tattoo Ink!
Established in 2014, Perma Blend is quickly rising to the top in the permanent cosmetic market. The pigments are proudly certified vegan friendly and are never tested on animals.
Our fabulous Semi Permanent Make Up Artist (Angela) runs a monthly clinic at our Cambourne Salon, please call or ask in-salon for clinic dates and to book your FREE No-obligation Consultation.
FREE SPMU Consultation ***BOOK NOW*** 
Eyebrows
The Ombre Blush Brow – £400
The internationally recognised treatment is known for its ultimate polished look which instantly changes YOUR BROW GAME!!!
The technique is an over dramatised fade where the brow is significantly lighter in the front then gets deeper in colour as you move throughout the brow to the end. The effect is a brow that looks soft at the beginning and slowly begins to get more defined towards the end of your brow. The Ombre Blush Brow result is soft and fluffy with a pop of definition, which looks great with or without makeup.
Hair Stroke – £350
Ultra-Fine Crisp strokes are placed into the skin to mimic the look of real hairs.
Using an electric semi-permanent make up machine, where the needle is gently vibrated into the skin like a sewing machine motion.
When doing this method, we aim to match the colour of the hairs that are present in the existing eyebrow, however we can use a lighter or darker colour to give a more subtle or dramatic look. This treatment is suitable for clients with hair, little or no hair.
Powder Brow – £350
This eyebrow effect leaves the look of a simple powder meaning no outlines, no hair stroke lines and an eyebrow that is suitable for ALL skin types and all ages from 18+
The effects immediately after treatment can look pretty WOW but these heal to a beautiful subtle powder effect. For clients with little to no hair this is just as perfect as creating hair strokes.
This is NOT a block eyebrow treatment
Combination Brow – £400
Natural hair strokes combined with a soft powder effect.
SPMU Consultations – FREE ***BOOK NOW***
Eyes
Eyeliner Top OR Bottom – £350
Eyeliner can be as bold or as unnoticeable as you require. Traditionally black inks are used to create a liner outside of the water line. However, we have more blue/purple/green type pigments should this be the look you would like. Eyeliner is a line on top of the lashes usually thicker on the outer corners tapering to a lovely point.
Eyeliner Top AND Bottom – £400
Top AND bottom eyeliner can also be created.
Eyelash Enhancement – £350
Eyelash Enhancement is one of the most requested eye treatments. This is a line that goes through the top lashes to give the look of a fuller base lash line.
SPMU Consultations – FREE ***BOOK NOW***
Colour Boost – Top Up
Approx 12 months after treatment – £200
Note:
We require a £50 deposit to secure ALL Semi Permanent Make Up bookings. Failure to attend a booking without 24 hours notice of cancellation will result in the forfeit of the deposit.