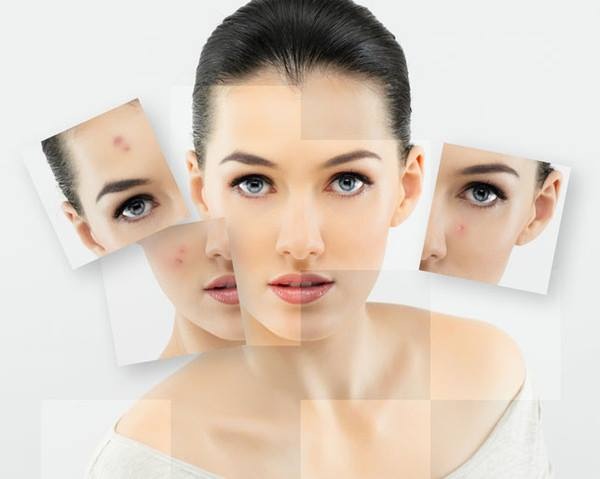 Skin peels are a simple and effective way to treat dull/tired skin, ageing skin, acne, excess oiliness, enlarged pores, sun damage and hyperpigmentation. Our Aesthetics nurse offers a variety of skin peels of different strengths and formulations so we can create a course of peels specific to your skin type and needs. Whether you want to freshen up your skin, combat facial lines or treat a specific skin condition we have a peel that will suit you. We use medical peels which can only be carried out by qualified medical professionals. They are not available outside of specialist clinics and should not be confused with the mild and gentle peels available from beauty therapists. Most, but not all, are suitable for all skin types and colours.
We offer a number of different peels for different skin types and conditions – our aesthetic nurse will select the best peel for you after a thorough consultation and skin analysis. Each peel works to differing depths in the skin and varies from very superficial to medium depth peel.
Perfect Peel
The Perfect Peel is a unique 5-acid blended peel with glutathione, vitamins and minerals for all skin types. In as little as a week your skin can appear healthier, clearer, smoother, brighter, firmer with a reduction in acne, pore size, pigmentation spots, lines, wrinkles and acne scarring. The Perfect Peel can be used on all skin types and requires no pre-peel skin preparation. The process takes less than 20 minutes and is virtually pain free.
Following your Perfect Peel, you are given an individual home treatment pack. This pack contains retinol wipes and a Vitamin C moisturiser to assist the peeling process and enhance your results.
Skin Peels
| | |
| --- | --- |
| Perfect Peel | £350.00 |
| Anti-Ageing Peel (6 sessions) | £450.00 |
| Acne Peel (6 sessions) | £400.00 |
| Acne Peel (1 session) | £90.00 |